Digital Signage Options
The act of placing customized content onto a flat screen is known as digital signage.  Digital signage can replace any current static printed signage.  At NV3 we look at your signage and can make recommendations on how to handle the digital solution.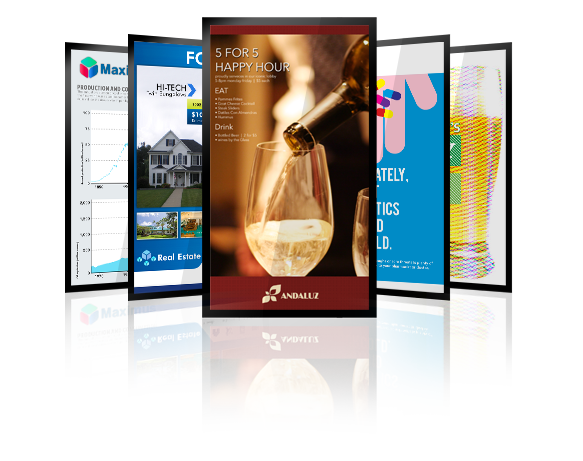 Examples of Locations:
Bars and Restaurants
Casinos
Hotels
Car Dealers
Universities
Hospital and Medical Facilities
What is Required?
You will need a screen of any size
You will need a NV3 Media Player
If remotely managing the content you will need NV3 Software and the player will need to be connected to the internet
Solutions:
Create A New Account - If you convert your Lite Accout to Pro you will be charged.