You have purchased a charging station and have placed it into a lobby or throughout your hospital or university.  This is a good first step into providing a much needed service to your customers, patients or students.  The business side of you has to ask.  How often is this thing really being used?  Some of our clients have contracted us to pull statistics as to how many times a user charges their device.  We provide this information with how is that broken up between android and iPhone users.  A great example of this is  the 3 units strategically placed at BWI airport.  Recently our service technician returned from our monthly service call and provided the recent stats.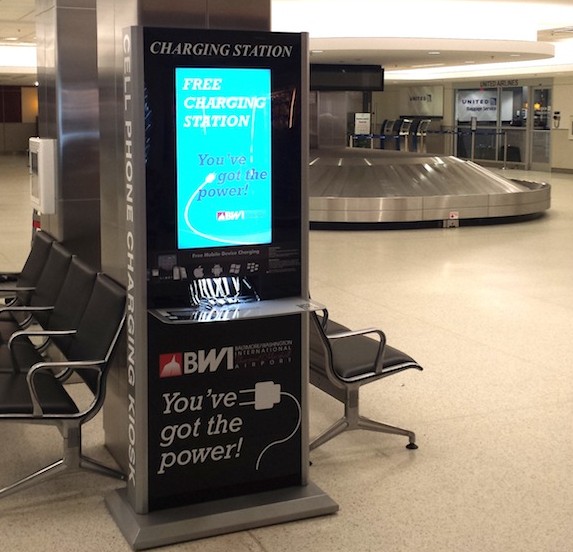 Charging Station Statistics
Southwest Baggage Claim

469 iPhone 4 users
2,913 Micro usb users
2,313 iPhone 6 users

United Baggage Claim

485 iPhone 4 users
4,289 Micro usb users
2,130 iPhone 6 users

International Customs

339 iPhone 4 users
580 Micro usb users
355 iPhone 6 users
This is a total of 13,873 devices charged in the last 30 days on 3 devices with integrated messaging.
Our tracking modules can be integrated into any of our charging stations.  We designed the usb tracking devices in-house just as we have designed and developed all of our technology for the last 8 years here in Baltimore, MD.  If you are looking to add a few units into your business, hospital or university.  We would strongly encourage you to speak with us.  We understand that charging your device is not unique, but the company you partner with should be.