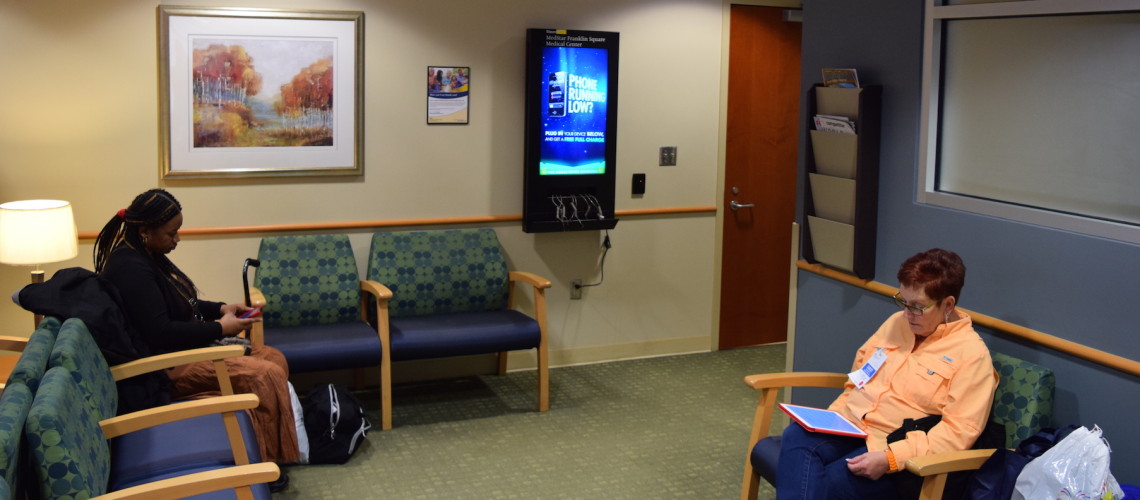 In the healthcare setting - from waiting rooms to dining facilities and everywhere in between - people need to stay informed and connected.
NV3's Healthcare Solution is the answer.
Safe and effective emergency phone and device charging
Digital signage customized for the healthcare setting
Positive promotion and exposure on social media
Our mobile device charging kiosks give patients and visitors the opportunity to charge their phones and stay connected. Our customizable digital signage platform provides useful and relevant information. Choose from a variety of content including - but not limited to - health info, news, sports, and weather. Combine it with facility-specific information that keeps patients, guests, and visitors informed, and deliver peace of mind to the situations that need it most. Get started today!
3 Simple Steps
Schedule an appointment with an NV3 Sales Representative.
Process the necessary paperwork.
Receive your solution and put it to work in your facility.
Let's discuss your solution.
410-394-5500