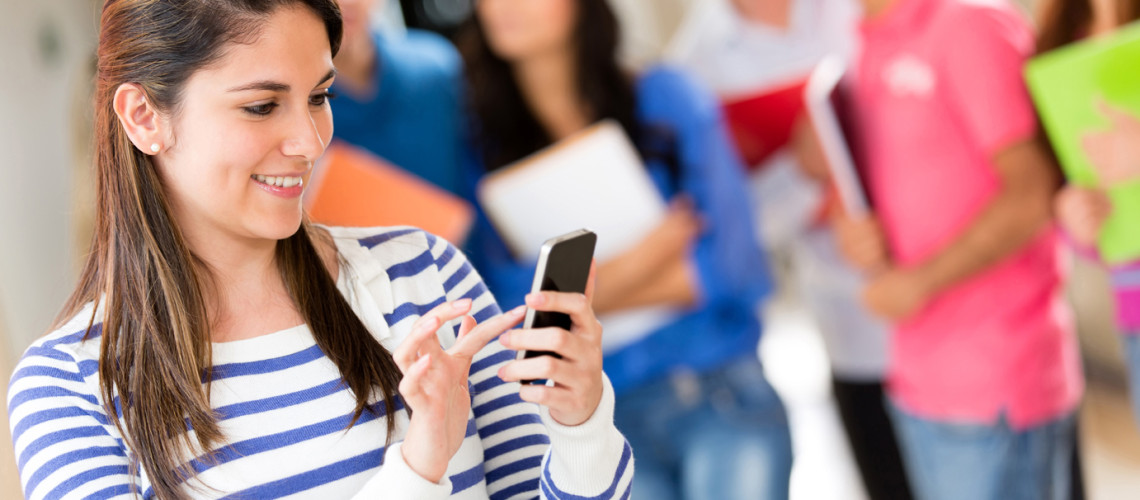 College campuses are busy with students rushing from one place to another, whether from dormitories to classrooms, classrooms to the library, or the library to a night out with friends. Cell phones play a role in every interaction, and an uncharged battery can mean missing out.
University Students Stay Connected with NV3 Charging Kiosks
NV3's Cell Phone Charging Kiosk keeps students connected when they forget to charge their phones. Students can plug in in the library, student center, or wherever the kiosk is located, and come away with enough power to call a study partner, check their schedule, or look up class information. Aric Kirkland, Director of Desktop and Classroom Technology at Eastern Michigan University, asserts that "The kiosks do get some use. There is not always a crowd, but usually one person is plugged in." Scott Findlay, Business Manager of the University of Saskatchewan Campus Computer Store, also confides about his university's experience with the Cell Phone Charging Kiosk. "The students all appreciate it," he says. "They use it. Having it on campus makes a lot of sense because students are there for an extended period, away from home or their car."
NV3's Cell Phone Charging Kiosks are made unique by the Digital Signage displayed on LED screens. These screens can play any content, from advertisements to campus information. Students will check up on these electronic bulletin boards while passing by, or stay a while to charge their phones and read content more closely. Cell Phone Charging Kiosks are an engaging way to charge phones, and a perfect tool for keeping your students up to date. Investigate the many options NV3 provides. We offer Tabletop NTC-1912 Kiosks that fit on a desk, wall mount, or pedestal stand, and are best for facilities with limited space. Other schools opt for the Large NTC-32 Kiosk. It's best suited to lobbies or other public areas where the kiosk's eye-catching LED screen can be put to good use. The Thin NTC-3212 Kiosk combines the larger screen of the Large Kiosk with the small, wall mountable design of the Tabletop model.