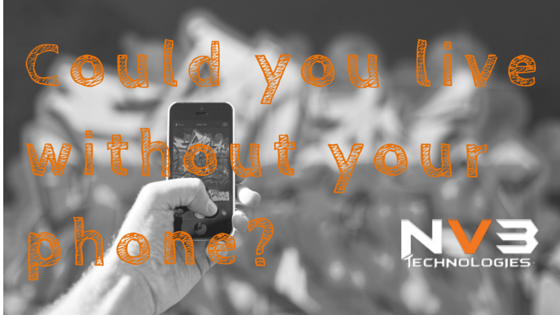 According to "U.S. Smartphone Use in 2015," a Pew Research Center report, 64% of American adults own smartphones. This number is up from just 35% in the spring of 2011. (I didn't join the world of smartphone owners until about two years ago, so I guess I contributed to that rising number!) Smartphones are essential for many users; 10% of Americans own smartphones but have no other form of high-speed internet access at home, and 15% have limited options when it comes to getting online other than with their phones.
Here are some interesting stats about what smartphone owners do with their phones:
43% look for jobs

18% submit job applications

57% conduct banking activities online

62% look up info about health conditions

30% take classes or obtain educational content

40% search for government service information

44% use phones for real estate or home search purposes
News and community events (following and sharing with others), turn-by-turn navigation, and taxi or car service reservation are other common uses for smartphones according to this extensive research study.
Besides the ways in which smartphone owners use their phones, the study also asked subjects to rate their feelings about their phones. It was almost a half-and-half split between users who feel they "couldn't live without" their phones (46%) and those who say their phones are "not always needed" (54%). 93% of those surveyed find their phones to be helpful as opposed to annoying. 80% say it's worth the cost, 70% believe it provides a sense of freedom, and 72% feel that their phones are "connecting" rather than "distracting."
The study is extensive, and it's interesting to see how cell phone usage varies between age groups, ethnicities, and just people in general. Read the full Pew Research Center Study here.
A lot of charging is going to need to happen if smartphone owners are going to keep doing all of those things with their phones! Our charging technology is the cleanest and safest on the market, so give us a call today and let us help you get started.
nv3tech.com | 410.394.5500