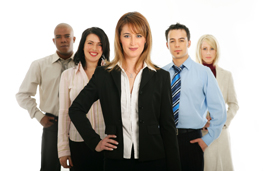 Authorized NV3 Partners deliver the highest value to their customers and demonstrate expertise in multiple NV3 products, consistently achieving revenue targets and attaining a high level of customer satisfaction. Via a powerful alliance, NV3 provides Partners the richest benefits, including extensive access to marketing, sales, and technical resources, with an additional focus on joint planning and the development of mutually beneficial customer relationships.
To become an authorized NV3 Partner requires a minimum investment of $10,000 into product within 30 days and the ability to meet sales requirements.
Channel Partner Responsibilities:
a. Develop and Submit, with the assistance of the Company, a Business Plan outlining the
specific marketing, promotional, sales and other related activities to be undertaken by the
Channel Partner independently and/or in conjunction with the Company to achieve or exceed the
Minimum Annual Volume and Minimum Quarterly Volume objectives of the Business Plan.
b. Maintain a sales organization adequate to broker the Services and Deliverables. Channel
Partner's organization should be adequate to fully implement the Business Plan and to drive
sales through activities such as advertising, marketing, trade show participation, inside sales, and
field (outside) sales in order to enhance awareness about the Services and Deliverables and
acceptance within the Territory to achieve or exceed the Minimum Annual Volume and Minimum
Quarterly Volume objectives of the Business Plan.
c. Employ full time technical personnel who have been trained and are knowledgeable of the
Services and Deliverables and who can provide both pre-sales support to Channel Partner's
sales organization, and either contact the Company for pre-sales assistance or post-sales
Services and Deliverables for Customers.
d. Provide monthly reports via CRM no later that five (5) business days following the end of the
previous calendar month.
e. Secure training for the ongoing education and development of all technical support and sales
staff. Channel Partner shall make all reasonable efforts to facilitate its employees' attendance at
the Company's sponsored training programs.
f. Satisfy such other requirements, as the Company, in its sole discretion, may deem appropriate
from time to time. These requirements will be provided to the Channel Partner either
electronically or pursuant to one of the methods of notice provided.